Mobile Legends is now a sensation game for many people around the world. Mainly, I love this game because of the character variations and their magical powers. And a lot of other twists that will be known only when you master playing at least one hero. An exceptional eye feast is Mobile Legends Skins and those are not free indeed but one can get them by using our tool called AG injector APK which is only available to android devices.
Generally, I have a question. Do we really need a skin for our beloved controlled character? The answer in my case is "Yes". We need outfits of the hero to perform better since some skill comes with them too and many people also might wonder about prices set by the developer teams. Those are costs an arm and a leg 😋
So, there are several ways to get skins for free in Mobile Legends but I would like to recommend tools from BANGMAMET and Aneh Gaming. These two come with a lot of premium skins and are injected without interfering with the sensitive data.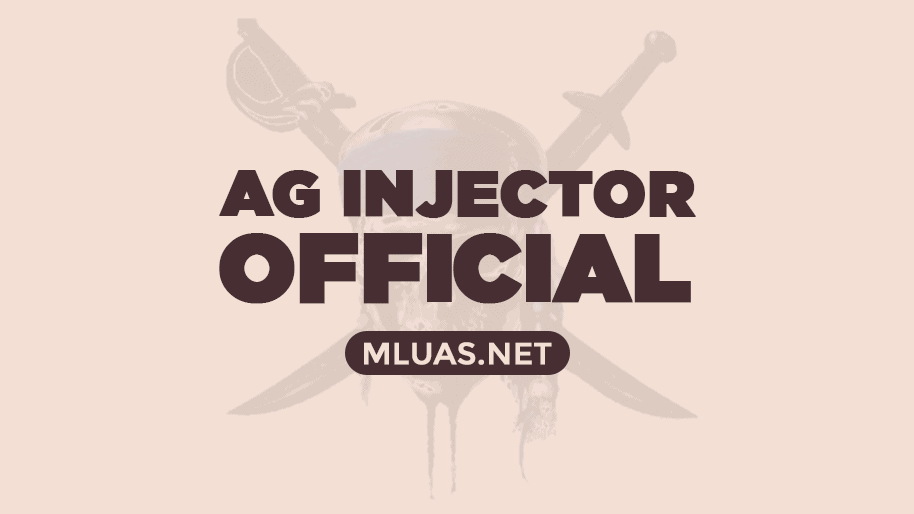 What is AG Injector APK?
AG Injector APK is a Mobile Legends Tool that can be used to unlock skins according to the type of the Hero. It has many items which can be added to your account with a simple injection method. So that it needs your device storage to access the default files.
TejJ from Aneh gaming developed this free tool as well as Mobile Layla (A recommended app from our site) to help people who can't afford to purchase from the Moonton store.
AG Injector is one of the best skin injectors you can download right now and can find some skins that are not yet introduced in our Reborn IMOBA app. These two follow ban free method. Therefore no bans after using them.
Version Info
| | |
| --- | --- |
| Name | AG Injector |
| Version | 5.0 |
| Developer | Aneh Gaming |
| Size | 30 MB |
| Updated on | January 01, 2023 |
Download Official AG Injector APK Latest Version for Android
As I mentioned above, AG Injector is entirely banning proof, and you can use it with your primary account. You are gonna see no problems in the future. Here, we provide a download link of the APK file, which has been taken from the TejJ.
So, no need to think about the virus or something. APK file is the official one and the same can be downloaded from below.
Available Hero Skins
Here we mention only a few for your reference and you will see more after you install on your android device.
Below we have mentioned all types of hero characters including Tank, Marksman, Mage, Assassin, Support and Fighter
| | | |
| --- | --- | --- |
| Hayabusa | Gusion | Lancelot |
| Granger | Fanny | Franco |
| Claude | Irithel | Chou |
| Lesley | Kimmy | Karrie |
| Miya | Alucard | Ling |
| Harley | Kagura | Gord |
| Guinevere | Selena | Aldous |
| Badang | Ruby | Nana |
| X Borg | Harith | Grock |
| Lunox | Helcurt | Zhask |
| Oddete | Khufra | Kaja |
| Tigreal | Leomord | Johnson |
| Layla | Rafaela | Cyclop |
| Saber | Freya | Moskov |
| Uranus | Angela | Hanabi |
| Karina | Jowhead | Martis |
| Aurora | Bruno | Dyroth |
| Eudora | Natalia | Esmeralda |
| Clint | Wanwan | Masha |
| Minotour | Alpha | Kadita |
Features
No signup required.
Ad-Free app.
It only your storage permissions.
New skin updates with every update of the AG Injector.
Anti-ban – You can use primary Moonton account with no worries.
The simple user interface lets you find every item.
All hero types – Assassin, Tank, Mage, Support, Fighter and Marksman.
Premium, Elite, Special, Star, EPIC, Legend, Lightborn, Zodiac and more.
Edit the default values. So, you won't face any ban.
How to Install Aneh Gaming Injector APK on Android?
A quick and easy installation procedure is given below. Just follow the instructions to get the skins for free.
Step 1. Download AG Injector APK from our secure server.
Step 2. Now, uninstall the old application if you have any.
Step 3. Go to the APK file location using any file manager.
Step 4. Now, tap on the APK file you have downloaded.
Step 5. Allow unknown sources option if you have got a window from security settings.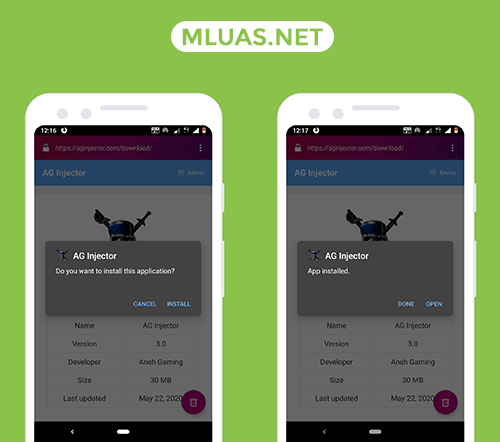 Step 6. Install AG Injector APK on your android device.
Step 7. Open it and allow storage permissions.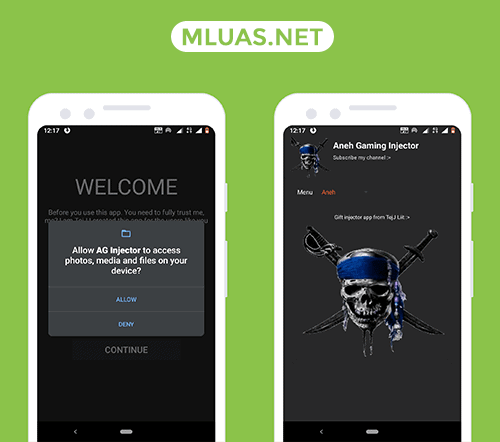 Done!!
How to Unlock Skins in Mobile Legends
Step 1. Open the Aneh Gaming Injector app.
Step 2. Tap on the menu button.
Step 3. Now, you can see the list of Heros in the dropdown.
Step 4. Select the Character and choose the Skin name.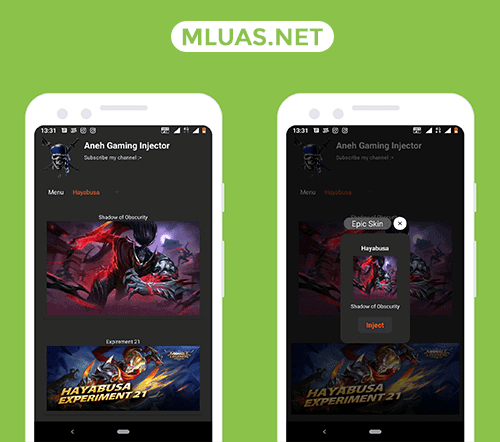 Step 5. tap on the Inject button.
Step 6. Wait until it completes the operation.
Frequently Asked Questions
What is the difference between Mobile Layla and AGInjector?
Mobile Layla App also provides Mods like Changing backgrounds, Recoil Effects, Battle Effects, Sound effects and more while AGInjector is only for skins. The developer of both apps is the same.
How to download it for iOS?
No similar app is available for iOS devices for now and hopes Aneh gonna do it for iPhones in future. However, the app is only supported on Android platforms and can be installed on Windows PC using Emulators.
What is the procedure to remove skins?
A simple and effective procedure for removing skins is just using the Reborn IMOBA backup option. That is all one can do right now.
What are the supported mobile legends heroes?
All types of heroes including Marksman, Support, Mage, Fighter and Assassin.
How efficient is AG Injector anti-ban system?
The anti-ban system is top-notch because it doesn't make any changes to the original server. All things will be done on the local end-user side. So, no need to think about it. You are safe.
Conclusion
Ag Injector APK is an excellent tool to unlock mobile legends skins for free. You can use it on any android device without the need to worry about banning your account. Also, the alternatives are Reborn IMOBA and Mobile Layla Apps that we recommend if we talk about the Skins injectors.
Try on your device for free and the official app always is updated on our site. Also, follow his Facebook page to get the latest updates.
Thanks for visiting and request you to share it with your friends.